| | |
| --- | --- |
| The NIMP 2030 will mobilise various types of financing, from the financial institutions to the capital market, supported by government funding through the NIMP Industrial Development Fund (NIDF) and NIMP Strategic Co-Investment Fund (CoSIF), in strategic areas. | |
---
| | |
| --- | --- |
| The NIDF will be funded by the Government to enhance the capability of Malaysian companies, including SMEs, and assist them to participate in the global value chain. The NIMP 2030 CoSIF will be a co-investment fund, that supports strategic and high-impact MBPs to spur Malaysia's economic growth, by crowding private sector financing. | |
| | |
| --- | --- |
| In the pursuit of the Missions involving higher value-added activities, innovation and new growth opportunities, it is critical for Malaysia to foster the development of local talent apart from attracting the right foreign talent to cater to the industry's requirements. | |
---
| | |
| --- | --- |
| A progressive wage system (PWS) policy will be introduced to increase wages in Malaysia. The PWS maps out a career pathway for employees to improve skills, earn fair wages and enhance career prospects | |
The Government aims to strengthen its synergy across Ministries and Agencies in driving towards the National Investment Aspirations (NIA) as the country's unified development goals.

Malaysia aims to streamline the roles and responsibilities of all Investment Promotion Agencies (IPA). Through this:

1.MIDA is mandated as the national body to centralise investment promotion and marketing.

2. The functions of subnational IPAs will be streamlined to support the investment ecosystem.

3. The incentive mechanism will be improved to ensure that the incentives offered remain attractive for investors and approvals are accelerated to speed up investment implementation.
---
Malaysia is committed to creating a seamless and efficient journey in doing business for investors. A One-Stop Portal (OSP) will be established as a central platform for investors across the investor journey by:

Integrating different systems into a single interface.

Covering end-to-end investment processes which includes, among others, set-up, taxation, legal advisory, talent recruitment, financing, exporting and IP registration.

Customising to the respective investors' journey; and

Acting as a reliable source for information and for problem resolution.
The whole-of-nation governance framework is a comprehensive integrated approach where Government Ministries and Agencies synergise and align towards establishing a robust ecosystem. A dedicated Delivery Management Unit (DMU) will be established to monitor implementation

1. YAB PM-led NIMP 2030 – highest level of government oversight

2.Whole-of-nation approach for successful industrial development

3. Delivery Management Unit (DMU) – structured and close monitoring
---
This approach promotes visibility and transparency throughout the implementation of NIMP 2030. Stakeholders will have shared accountability to ensure a successful implementation. Success factors for this approach includes:

Accountability and responsibility: Both public-private stakeholders will be involved in the implementation and governance of the NIMP 2030

Transparency: Periodic reporting of the NIMP 2030 implementation of Strategies and Action Plans

Linkages with multiple stakeholders: Consistent and effective communication to ensure stakeholders are always informed, made aware and aligned

Execution with discipline: The implementation of the NIMP 2030 Action Plans to be undertaken with strict discipline to meet the milestones and ensure timeliness of implementation
Strategies and Action Plans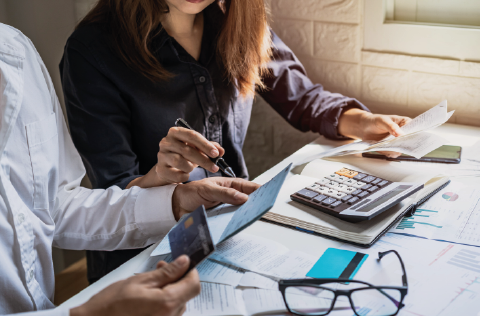 1. Mobilise financing ecosystem
1.1 Introduce NIMP Industrial Development Fund and NIMP Strategic Co-Investment Fund
1.2 Boost financing for digitalisation and decarbonisation transition
1.3 Establish green sukuk to facilitate transition
1.4 Establish supply chain financing for SMEs
1.5 Increase utilisation of the capital market
1.6 Expand the imSME platform to show all available funding options including Government funding and capital market
1.7 Review Government funding for consolidation
2. Foster talent development and attraction
2.1 Leverage mynext and MYFutureJobs for strategic workforce planning to address long-term demand-supply requirement
2.2 Introduce progressive wage system policy
2.3 Improve policy to enable fast and hassle-free access to high-skilled foreign talents
2.4 Expand TVET programmes for high-skilled jobs in critical sectors
2.5 Raise profile of high-tech manufacturing career to attract interest in STEM subjects
__ __ __ __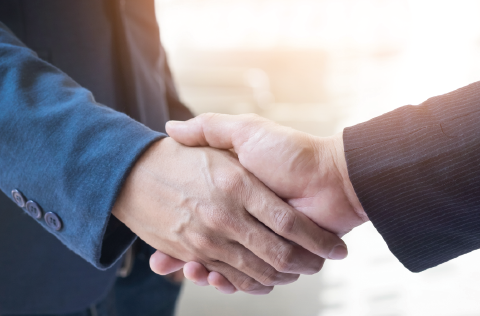 3. Establish best-in-class investor journey for ease of doing business
3.1 Establish a unified investment strategy and align investment evaluation to new parameters under NIA
3.2 Harmonise and streamline functions and KPIs across IPA landscape
3.3 Review and design competitive, agile and relevant incentives
3.4 Improve One-Stop Portal for seamless investor experience
__ __ __ __
4. Introduce whole-of-nation governance framework
4.1 Establish public-private collaborative councils
4.2 Set up NIMP 2030 Delivery Management Unit
4.3 Develop NIMP 2030 dashboard system
__ __ __ __
Last Updated 2023-09-14 09:12:46 by Administrator